Child B Serving Families Throughout Massachusetts and Connecticut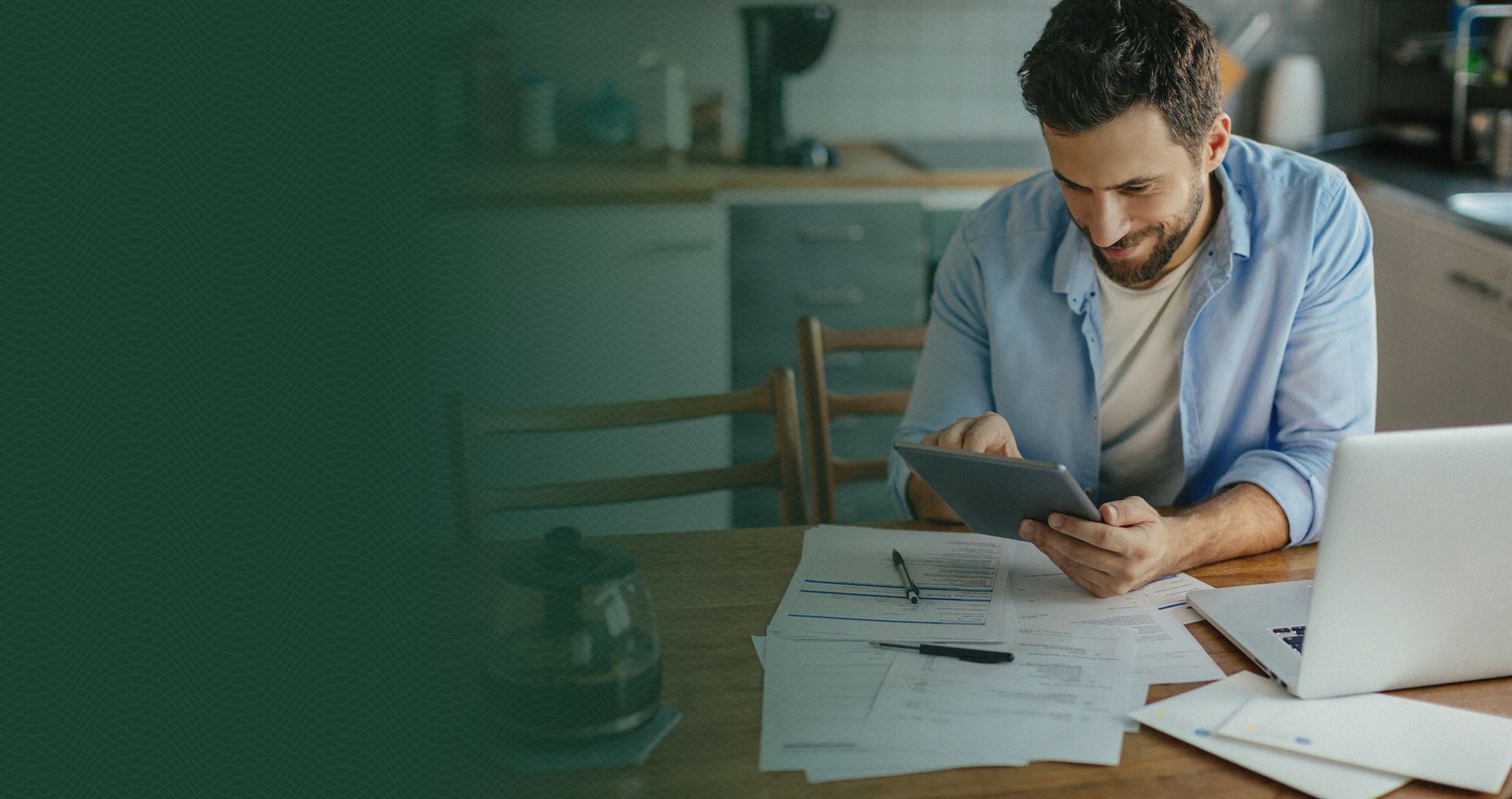 Hear from the Clients He's Helped
Serving Fall River, MA Since 2013
"I truly appreciate having Glenn not just as an advisor, but someone truly on my team."

Glenn is knowledgeable in his area, above many. He takes the time to truly understand his clients needs and expectations. He has been an advocate for me. I truly appreciate having Glenn not just as an advisor, but someone truly on my team.

- Chris M.

"We were thankful to have Glenn in our corner!"

Glenn Russell went above & beyond to help my father and his wife stay in our childhood home until his passing in November 2022. He showed great compassion for my father and to our family after his passing as we settled his affairs, while displaying great tenacity in dealing with the big banks. Glenn gives the "little guy" a voice in what can be an overwhelming situation, facing foreclosure and displacement from your home. We were thankful to have Glenn in our corner!

- Jim S.

"Very Professional, with great experience and communication"

This firm helped out a small business, that was preyed on by a broker; who sold deceitful cash advances with multiple lenders, as loans. Only to promise a consolidation after having a history in an one attractive loan. The broker then stated that we had to take another position, then another. Putting us in 3 cash advances and quickly bleeding us of hard-earned money with ridiculously high interest low pay back advances. Glenn F. Russell & Associates were the only firm that I could find that had an education and experience on these companies that prey on small businesses that could use capital and trap them into a situation that is only set up to fail a business. This firm was aggressive and go these companies we had positions with to finally agree to reconstruct them into actual loans with a reasonable interest rate and a longer term for repayments. If it wasn't for finding Glenn and his team. My company would have faced a very unfortunate alternative.

- Pat G.

"Calm, cool and collected with a sense of humor to alleviate the stress!"

Glenn, you truly are a lifesaver. There isn't a long enough review in the world that can begin to thank you for all you have done for us and our family!

- Massachusetts Small Business

"A savant against the banks!"

Attorney Russell exhibits exceptional courage, skill and brilliance in fighting for homeowners' rights! Excellent communication and representation.Highly recommended!

- Kathleen

"The kind of professional you want on your team! THE ABSOLUTE BEST!"

From the very beginning, it was clear Glenn was a passionate professional who would go above and beyond to answer his clients questions and make them feel confident in his services. He assisted me with MCA and business loan settlements that unequivocally saved our business and gave us piece of mind throughout the process. He is a very transparent attorney (which is rare, unfortunately now a days). He is upfront about the cost, without hidden leeway for extra billable hours that just continue to incur. He is responsive, available, kind and has a great sense of humor, which helps in stressful situation like these :) Could not recommend Glenn more. HE IS THE BEST! We are forever grateful for what he has done for us.

- Christal B

"Fearless consumer advocate!"

I'd highly recommend Glenn. He is a great attorney, fearless consumer and civil rights advocate. I've met many attorneys but never met anyone close to Glenn's dedication and passion in defending consumers in wrongful and illegal foreclosures.

- John A

"I lost my house through auction but Glenn kept working for me, got the foreclosure reversed, and we are now staying in the house making mortgage payments"

Glenn Russell is a very knowledgeable attorney who takes pride in his work. He works very hard on your case and keeps you in his best interest. He never gave up on me or my case. I was always kept in the loop. I lost my house through auction but Glenn kept working for me, got the foreclosure reversed, and we are now staying in the house making mortgage payments . I never knew of any other attorney who works as hard with your best interest in mind. Thank You Glenn Russell.

- Paul S.
Do I really need a foreclosure lawyer?

Absolutely. Should you need foreclosure defense counsel, only an experienced attorney can determine which course of action is best for you. Whereas predatory scam artists try to prey on your financial vulnerability, a skilled foreclosure defense attorney genuinely can look out for the best interest of you and your family. Legal advice must be practical and efficient in order to be effective, so if you need strong legal guidance, trust that The Law Office of Glenn F. Russell, Jr. can offer the counsel needed to successfully navigate the complicated legalities of foreclosure or bankruptcy.

Third parties are offering to help my foreclosure process. How do I know who to trust?

Perhaps one of the greatest obstacles individuals encounter during the foreclosure process is learning who to trust and who to avoid. Due to the nature of the foreclosure process, descriptions of any homes being foreclosed may be published and accessible as public information. It is a sad truth that there are fraudulent companies that prey on public lists of foreclosing homes and attempt to take advantage of a people's financial vulnerability.

You may be contacted by mortgage brokers, mortgage negotiators, or mortgage holders. You may also be contacted by a Massachusetts bankruptcy attorney or a private financier who offers to help you sort out your finances. These parties may be dependable sources of legal and helpful advice during your foreclosure.

Unfortunately, there are frauds and scam artists who will try to take your home or your money without providing any sort of service. A general word of advice we give to clients to follow is: If a deal sounds too good to be true, it probably is. Avoid scams with the help of a qualified attorney from our firm!

What happens at a foreclosure sale?

It doesn't happen all the time, but if you have exhausted all of your legal alternatives and feel as though a foreclosure or short sale is the last resort, you need to know what to expect.

No foreclosure sale is exactly the same, but for the most part, the foreclosure sale process typically involves the following:

Lenders must first send a notice of a foreclosure to the homeowner. The notice must be sent at least 14 days prior to the foreclosure sale date.
A foreclosure sale will take place at the date, time, and place specified in the foreclosure notice.
The foreclosure sale will be conducted by a licensed auctioneer. The auctioneer will read various legal notices, descriptions, and documents pertaining to the property.
The auctioneer will take bids on the property, take deposit checks, and accept the highest bid to close the foreclosure property sale.
Parties - including the mortgagor, the purchaser, and the auctioneer - will draft a foreclosure deed, which must be recorded and filed at the Registry of Deeds.
A grace period - typically 30 days - will be given to allow the purchaser to line up financing.
A closing will take place, and the new owner will formally take title to the foreclosed property.

All monies paid by the new purchaser will go toward paying real estate taxes, owed mortgages, and payments to creditors or other debts owed on the property. If no one at the foreclosure sale is able to bid a high enough amount to cover the debt of the property, then the balanced owed - called a deficiency - would then be the liability of the old owner.