Alleviate the Stresses Of Debt
Massachusetts Title Actions
Need a Lawyer to Assist You with a Title Action?
If you have already been foreclosed upon, still reside in the premises, and still desire to establish whether the foreclosing entity held legal title to your mortgage when it held the foreclosure auction sale, you may be able to file a try title action. These actions are solely heard by the Massachusetts Land Court, and are often complicated.
Fortunately, a legal representative from The Law Office of Glenn F. Russell, Jr. can guide you through the process of filing a lawsuit and compiling the necessary evidence to make your claim. Review the information below to learn more about title actions in Massachusetts.
Under the peculiar requirements of Massachusetts law, when a borrower undertakes a mortgage loan within this Commonwealth, they actually transfer an interest in the title to their land to the "lender." In technical legal terms, this is known as a "defeasible fee title" that is "transferred' to the "lender."
In more simplistic terms, the borrower transfers the title to their real property, subject to their statutory right of redemption, under G.L. 244 Section 18. In other words, if a borrower pays off the underlying debt, they are returned the title to their real property.
Therefore, because a mortgage represents an "interest" in the title to real property, a challenge may exist for a borrower who challenges a "stranger" exists to their title. In today's "securitized" mortgage market, the original "lender" immediately sells the mortgage loan into the secondary mortgage market. Therefore, the borrower may have a challenge that stems from the fact that the current entity seeking to foreclose was not their original "lender." The borrower then challenges that the foreclosing entity is a stranger to their title.
Massachusetts Try Title Statute, G.L. 240, § 1
The Massachusetts try title statute, G.L. 240, § 1 provides that: "If the record title of land is clouded by an adverse claim, or by the possibility thereof, a person in possession of such land... may file a petition in the land court stating their interest, describing the land, the claims and the possible adverse claimants so far as known to them, and praying that such claimants may be summoned to show cause why they should not bring an action to try such claim."
Showing of Superior Title
There is no requirement that a plaintiff plead a "superior" title. The phrase "superior title" does not appear in the try title statute. In the Bevilacqua v. Rodriguez decision, the court notes in a footnote that one difference between an action to try title, G.L. c. 240, § § 1-5, and to quiet title, G.L. c. 240, §§ 6-10, is that "the plaintiff in a try title action may defeat the specified adverse claims through a default or by showing title that is merely superior to that of the respondent." (460 Mass. 762, 768 n)
Citing to Bevilacqua, the Land Court in Abate v. Fremont Investment & Loan, infra, reasons that "[i]t is only upon a foreclosure that the mortgagee... now holds a title in the property superior to the mortgagor's." (20 LCR at 632) While this undoubtedly is true, it should not be read as a restatement of the statutory requirements.
A showing of superior title is sufficient to prevail in an action to try title; but it is not a necessary part of the pleadings to compel another to try its title. All that a plaintiff is required to plead under G.L. c. 240, § 1 is that his or her title is "clouded by an adverse claim, or by the possibility thereof. See the Varian Case as an illustration of this challenge.
On Appeal before the Massachusetts Supreme Judicial Court, the court, in Abate, held that a homeowner mortgagor could only establish the requisite "adversity" necessary to bring a try title matter matters, only after the foreclosure auction sale had already taken place, see the ruling here.
Therefore, these actions can only be filed in the Massachusetts Land Court, after the foreclosure auction sale has already taken place, and the mortgagor still resides in the premises.
As opposed to a Try Title action, which challenges the individual, or individual entity itself (in personal action) claim to an interest in title, a Quiet Title action challenges the validity of the instrument itself (in rem action). Since a borrower transfers the title to their land to the "lender" in Massachusetts, a borrower technically does not possess title sufficient enough to bring a "Quiet Title Action", until the mortgage itself is nullified.
Therefore, in Massachusetts, a Quiet Title action would be brought by a borrower only after receiving a judicial ruling indicating that the foreclosing entity does not have "jurisdiction and authority" under statute" to enforce the power of sale in the borrower's mortgage. Thus, the Quiet Title Action would be brought to then claim superior title as to the world.
Defense of Reformation of Mortgage Actions
Due to the problems with the origination of mortgages over the past decade, numerous entities seeking to claim an interest in the title to borrower's residence, seek to reform a mortgage, in an attempt to rectify problems that exist. These actions are never competently defended, leaving the financial industry to maintain these actions uncontested.
Subsequent Proceedings Involving Registered Land ("S-Petitions")
Massachusetts is unique in that one can "register" their land, to ensure the integrity of their title to land. Once a title is "registered" it continues to be "registered", even if "mortgaged." Under G.L. 185 § 67, any transfer of Registered land must be "recorded" to be effective. In the world of securitization, utilization of "off record" mortgage transfers are employed.
This oftentimes leaves a borrower with the argument that these purported "transfers" of the title to their land were ineffective, because they were not recorded, which is the essence of an S-Petition action.
Contact The Law Office of Glenn F. Russell, Jr.
If you are trying to find an attorney to handle your title action case, then please don't hesitate to call our firm. Lead attorney, The Law Office of Glenn F. Russell, Jr. is highly experienced with all real estate matters and can advise you of the appropriate course of action.
Protect your property owner rights with his help! Call the office to begin working with Attorney Russell!
Drowning in debt?
Feeling stressed because of your finances?
Being harassed by creditors?
The Law Office of Glenn F. Russell, Jr. is here to help you with all these issues and so much more before they become a major issue.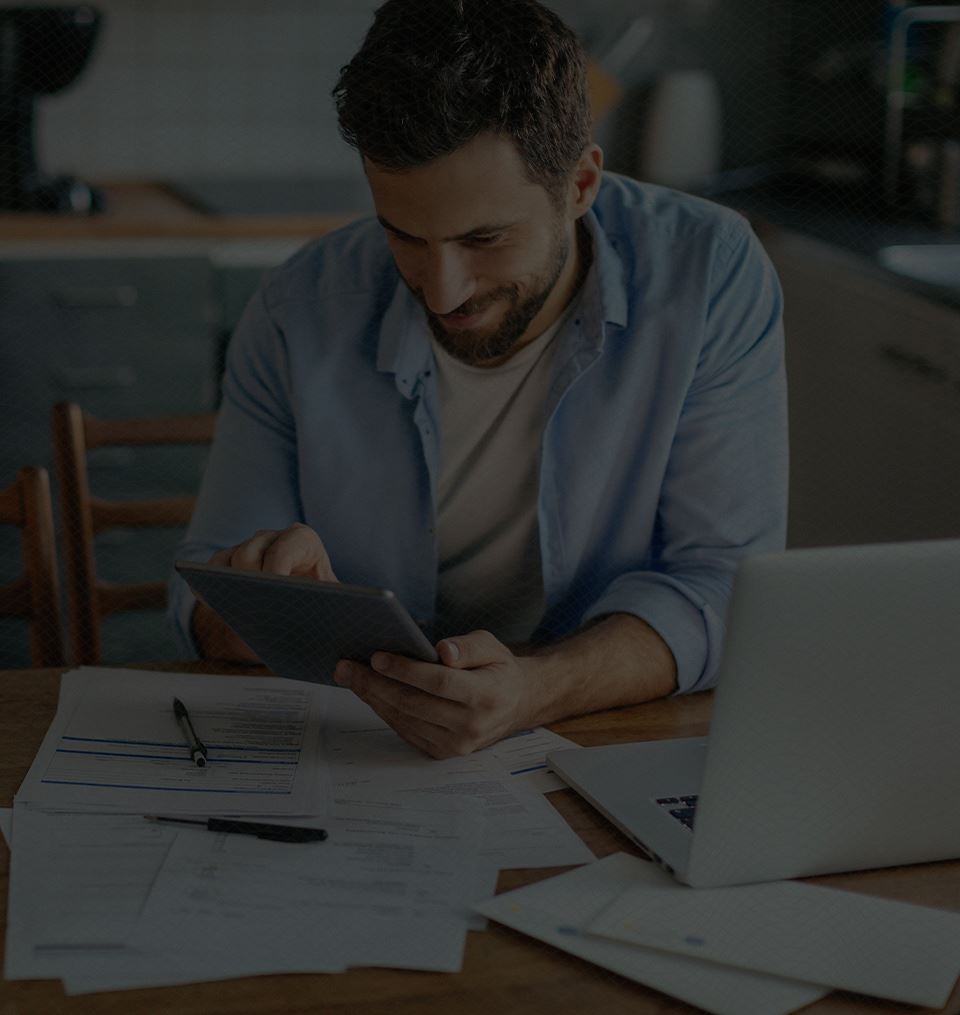 Hear From Our Happy Clients
"I truly appreciate having Glenn not just as an advisor, but someone truly on my team."

Glenn is knowledgeable in his area, above many. He takes the time to truly understand his clients needs and expectations. He has been an advocate for me. I truly appreciate having Glenn not just as an advisor, but someone truly on my team.

- Chris M.
Do I really need a foreclosure lawyer?

Absolutely. Should you need foreclosure defense counsel, only an experienced attorney can determine which course of action is best for you. Whereas predatory scam artists try to prey on your financial vulnerability, a skilled foreclosure defense attorney genuinely can look out for the best interest of you and your family. Legal advice must be practical and efficient in order to be effective, so if you need strong legal guidance, trust that The Law Office of Glenn F. Russell, Jr. can offer the counsel needed to successfully navigate the complicated legalities of foreclosure or bankruptcy.

Third parties are offering to help my foreclosure process. How do I know who to trust?

Perhaps one of the greatest obstacles individuals encounter during the foreclosure process is learning who to trust and who to avoid. Due to the nature of the foreclosure process, descriptions of any homes being foreclosed may be published and accessible as public information. It is a sad truth that there are fraudulent companies that prey on public lists of foreclosing homes and attempt to take advantage of a people's financial vulnerability.

You may be contacted by mortgage brokers, mortgage negotiators, or mortgage holders. You may also be contacted by a Massachusetts bankruptcy attorney or a private financier who offers to help you sort out your finances. These parties may be dependable sources of legal and helpful advice during your foreclosure.

Unfortunately, there are frauds and scam artists who will try to take your home or your money without providing any sort of service. A general word of advice we give to clients to follow is: If a deal sounds too good to be true, it probably is. Avoid scams with the help of a qualified attorney from our firm!

What happens at a foreclosure sale?

It doesn't happen all the time, but if you have exhausted all of your legal alternatives and feel as though a foreclosure or short sale is the last resort, you need to know what to expect.

No foreclosure sale is exactly the same, but for the most part, the foreclosure sale process typically involves the following:

Lenders must first send a notice of a foreclosure to the homeowner. The notice must be sent at least 14 days prior to the foreclosure sale date.
A foreclosure sale will take place at the date, time, and place specified in the foreclosure notice.
The foreclosure sale will be conducted by a licensed auctioneer. The auctioneer will read various legal notices, descriptions, and documents pertaining to the property.
The auctioneer will take bids on the property, take deposit checks, and accept the highest bid to close the foreclosure property sale.
Parties - including the mortgagor, the purchaser, and the auctioneer - will draft a foreclosure deed, which must be recorded and filed at the Registry of Deeds.
A grace period - typically 30 days - will be given to allow the purchaser to line up financing.
A closing will take place, and the new owner will formally take title to the foreclosed property.

All monies paid by the new purchaser will go toward paying real estate taxes, owed mortgages, and payments to creditors or other debts owed on the property. If no one at the foreclosure sale is able to bid a high enough amount to cover the debt of the property, then the balanced owed - called a deficiency - would then be the liability of the old owner.