SBA Loans Serving Families Throughout Massachusetts and Connecticut
Massachusetts SBA Attorney
The Law Office of Glenn F. Russell, Jr. Is Here for Small Businesses
Our economy is dependent on small businesses. At The Law Office of Glenn F. Russell, Jr. we believe in supporting this effort by providing exceptional legal representation to all of our small business clients, including legal help with SBA loans. These loans are crucial when it comes to helping business owners grow and expand their brands. However, in these uncertain economic times, you may find yourself in a position where you've taken on more debt than you can handle, or you've defaulted on your SBA loan. If you find yourself in this position, reach out to our SBA lawyer in Massachusetts. We are prepared to help you today.
The Law Office of Glenn F. Russell, Jr. wants to help small businesses thrive. To learn more about our SBA loan services, call us at (888) 400-9318 or reach out to us online.
What Is an SBA Loan?
Often, a small business owner cannot secure the loan they need because the lending institution determines that there is too much risk involved. The U.S. Small Business Administration (SBA), a federal agency, works with lenders to reduce risk, making it easier for small business owners to get the loans they need to develop their business further. The SBA reduces the risk to lenders by backing a percentage of the loan.
The SBA does not directly loan money to small businesses but instead works with lenders to make acquiring small business loans easier for consumers. Besides partnering with large and small banks, the SBA works with micro-lending institutions, credit unions, community development organizations, and non-profit financing institutions.
A small business loan can be used for many business expenses, including:
Bill paying
Business expansion
Cash flow stability
Expansion
Hiring
Inventory
Marketing and advertising needs
Payroll
Renovations
Taxes
Every business is unique, and no SBA loan is the same. SBA loans can be acquired for almost any industry, including auto, construction, manufacturing, medical, and wholesale. Each loan will have its own set of unique terms, rates, and loan amount, depending on the business' needs.
What Happens If You Default on Your SBA Loan?
When signing up for an SBA loan, you likely had to sign a personal guarantee as part of the qualification process. When taking out your SBA loan, you take it out as a business, and the business is then responsible for repayment. A personal guarantee dictates that, should the business default on the loan, you become responsible for it. Consequently, your personal property and assets are at risk.
However, do not panic. Though it may feel as if you have no options, you do.
Our SBA attorney offers a range of services, including:
SBA loan modification
SBA loan negotiation
Loan deferment
Debt settlement
If you find yourself in a position where you cannot make your SBA loan payments, do not ignore the problem. Schedule a consultation with our Massachusetts SBA loan attorney as soon as possible. We have extensive experience negotiating SBA loans and have helped clients reduce their debt and avoid bankruptcy. Let us put our experience to work for you and your business.
We Care About the Success of Your Business
The Law Office of Glenn F. Russell, Jr. is proud to offer all of our clients the debt relief options they need. We know that running a business is difficult, and despite your best efforts, you may be in a position where you are overwhelmed by debt. We have extensive knowledge of how SBA loans work, and we take an aggressive approach to debt negotiation. Let us help you regain control of your debt and your business.
To speak with an experienced SBA loan lawyer, contact The Law Office of Glenn F. Russell, Jr. at (888) 400-9318 or schedule an appointment online.
Drowning in debt?
Feeling stressed because of your finances?
Being harassed by creditors?
The Law Office of Glenn F. Russell, Jr. is here to help you with all these issues and so much more before they become a major issue.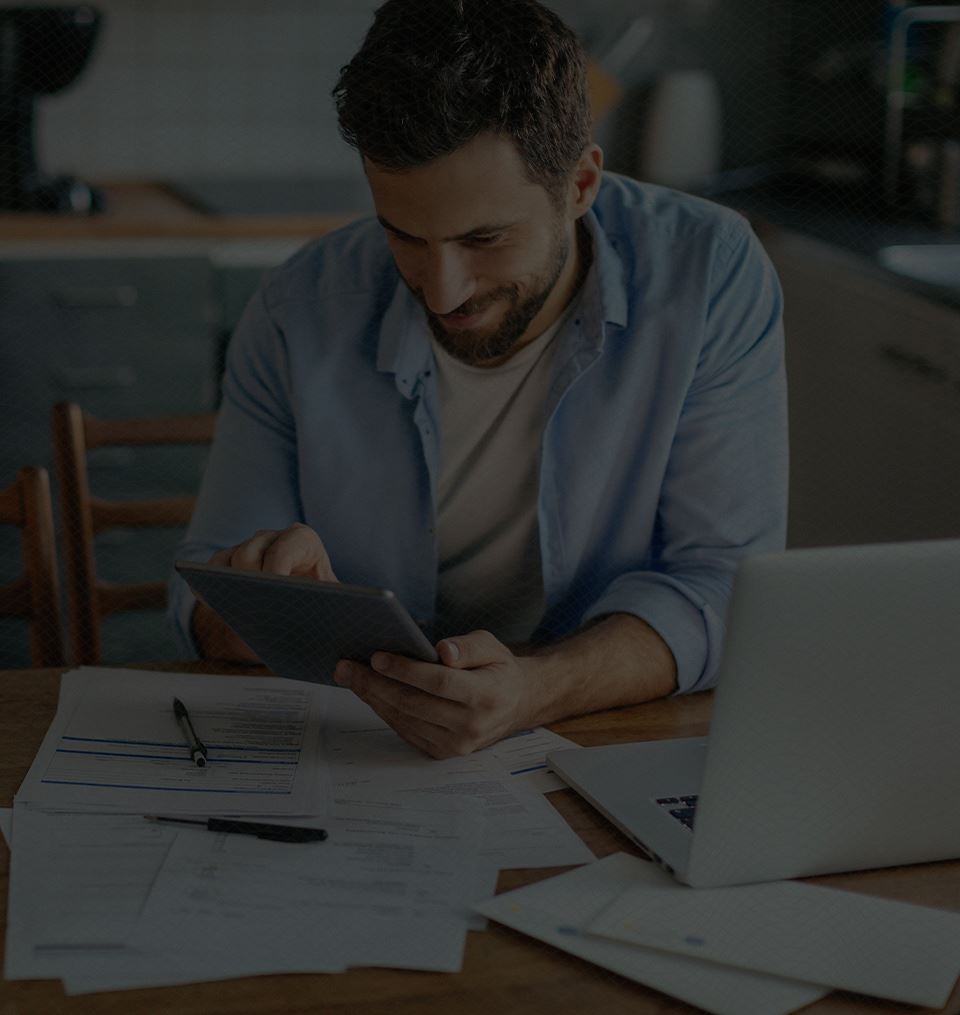 Hear From Our Happy Clients
"Attorney Russell has been God-send to us!"

Attorney Russell has been God-send to us! He took our cases and turned them around! Best lawyer we've ever had!

- Earl F.
Do I really need a foreclosure lawyer?

Absolutely. Should you need foreclosure defense counsel, only an experienced attorney can determine which course of action is best for you. Whereas predatory scam artists try to prey on your financial vulnerability, a skilled foreclosure defense attorney genuinely can look out for the best interest of you and your family. Legal advice must be practical and efficient in order to be effective, so if you need strong legal guidance, trust that The Law Office of Glenn F. Russell, Jr. can offer the counsel needed to successfully navigate the complicated legalities of foreclosure or bankruptcy.

Third parties are offering to help my foreclosure process. How do I know who to trust?

Perhaps one of the greatest obstacles individuals encounter during the foreclosure process is learning who to trust and who to avoid. Due to the nature of the foreclosure process, descriptions of any homes being foreclosed may be published and accessible as public information. It is a sad truth that there are fraudulent companies that prey on public lists of foreclosing homes and attempt to take advantage of a people's financial vulnerability.

You may be contacted by mortgage brokers, mortgage negotiators, or mortgage holders. You may also be contacted by a Massachusetts bankruptcy attorney or a private financier who offers to help you sort out your finances. These parties may be dependable sources of legal and helpful advice during your foreclosure.

Unfortunately, there are frauds and scam artists who will try to take your home or your money without providing any sort of service. A general word of advice we give to clients to follow is: If a deal sounds too good to be true, it probably is. Avoid scams with the help of a qualified attorney from our firm!

What happens at a foreclosure sale?

It doesn't happen all the time, but if you have exhausted all of your legal alternatives and feel as though a foreclosure or short sale is the last resort, you need to know what to expect.

No foreclosure sale is exactly the same, but for the most part, the foreclosure sale process typically involves the following:

Lenders must first send a notice of a foreclosure to the homeowner. The notice must be sent at least 14 days prior to the foreclosure sale date.
A foreclosure sale will take place at the date, time, and place specified in the foreclosure notice.
The foreclosure sale will be conducted by a licensed auctioneer. The auctioneer will read various legal notices, descriptions, and documents pertaining to the property.
The auctioneer will take bids on the property, take deposit checks, and accept the highest bid to close the foreclosure property sale.
Parties - including the mortgagor, the purchaser, and the auctioneer - will draft a foreclosure deed, which must be recorded and filed at the Registry of Deeds.
A grace period - typically 30 days - will be given to allow the purchaser to line up financing.
A closing will take place, and the new owner will formally take title to the foreclosed property.

All monies paid by the new purchaser will go toward paying real estate taxes, owed mortgages, and payments to creditors or other debts owed on the property. If no one at the foreclosure sale is able to bid a high enough amount to cover the debt of the property, then the balanced owed - called a deficiency - would then be the liability of the old owner.