Credit Restoration Serving Families Throughout Massachusetts and Connecticut
Credit Restoration
Massachusetts Bankruptcy Attorney Helping You Improve Your Credit
After getting your debt under control through the bankruptcy process, the next natural step toward financial recovery is rebuilding your credit. When individuals have low credit scores, they can face various financial roadblocks, such as difficulty buying a home, renting a home, purchasing a vehicle or qualifying for general loans.
At The Law Office of Glenn F. Russell, Jr. our Massachusetts bankruptcy attorney not only knows how to effectively undergo the bankruptcy process, but also knows how to help clients build more stable futures following bankruptcy. If you need help with credit restoration, you can turn to our firm for strong legal counsel.
Attorney Russell has been recognized by a number of prestigious organizations with the following awards:
Lawyer of the Year by Massachusetts Lawyers Weekly
Top Attorney by Boston Magazine
Inclusion in the Super Lawyers® Rising Stars℠ list.
Improving Your Credit After Bankruptcy
Many people worry about filing for bankruptcy because this form of debt relief remains on their credit histories (and potentially affects their credit scores) for a certain number of years. As a result, they may end up avoiding the bankruptcy option altogether and instead continuing with their downward debt spiral, which can be even more damaging. While it is true that bankruptcies will reflect on people's credit reports, the effects are not permanent. There are steps that individuals can take to improve their credit in the meantime.
Contact The Law Office of Glenn F. Russell, Jr. today!
We can help our clients ensure that the right information is being included in their credit reports, and we can also help them devise strategies for maintaining good standing on current and future debt.
It is important that you act immediately to start rebuilding your credit. The more attentive you are in this area, the better chances you will have of speeding up your credit restoration. Take action now - contact our firm for dedicated legal support!
Drowning in debt?
Feeling stressed because of your finances?
Being harassed by creditors?
The Law Office of Glenn F. Russell, Jr. is here to help you with all these issues and so much more before they become a major issue.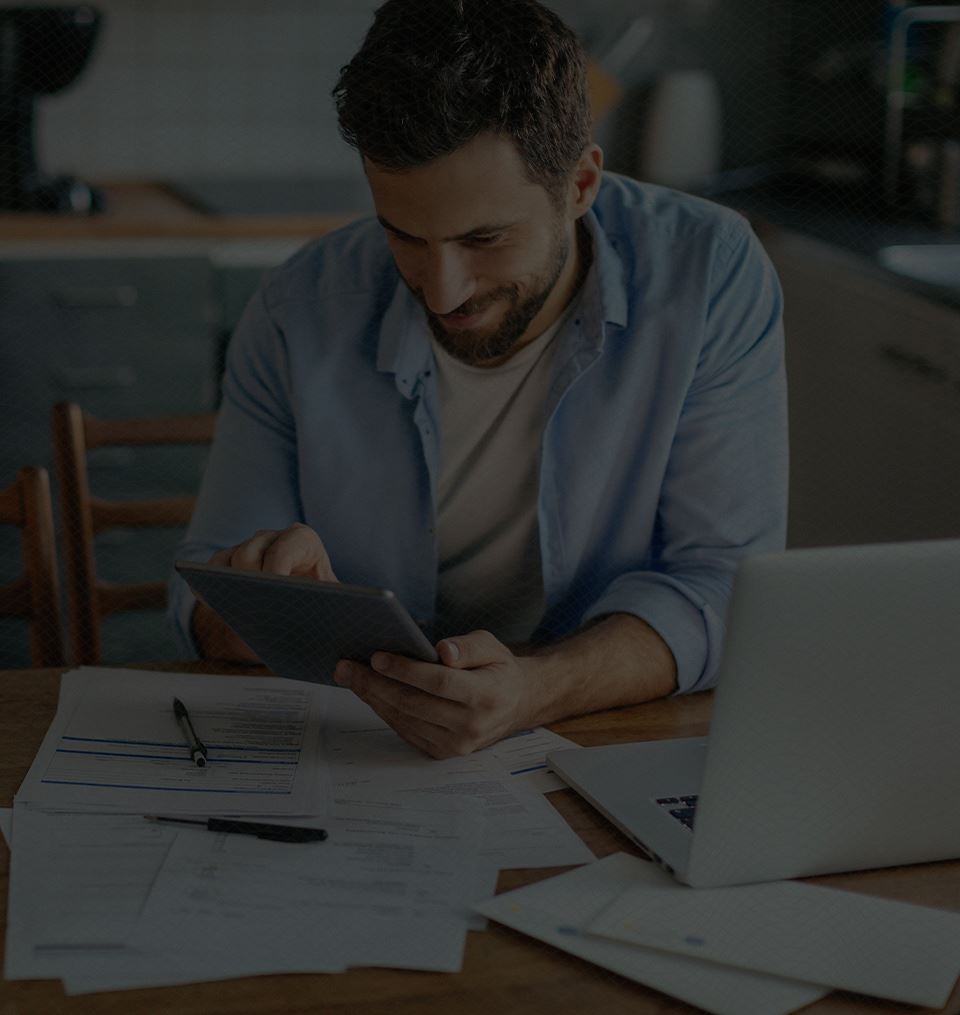 Hear From Our Happy Clients
"I truly appreciate having Glenn not just as an advisor, but someone truly on my team."

Glenn is knowledgeable in his area, above many. He takes the time to truly understand his clients needs and expectations. He has been an advocate for me. I truly appreciate having Glenn not just as an advisor, but someone truly on my team.

- Chris M.
Do I really need a foreclosure lawyer?

Absolutely. Should you need foreclosure defense counsel, only an experienced attorney can determine which course of action is best for you. Whereas predatory scam artists try to prey on your financial vulnerability, a skilled foreclosure defense attorney genuinely can look out for the best interest of you and your family. Legal advice must be practical and efficient in order to be effective, so if you need strong legal guidance, trust that The Law Office of Glenn F. Russell, Jr. can offer the counsel needed to successfully navigate the complicated legalities of foreclosure or bankruptcy.

Third parties are offering to help my foreclosure process. How do I know who to trust?

Perhaps one of the greatest obstacles individuals encounter during the foreclosure process is learning who to trust and who to avoid. Due to the nature of the foreclosure process, descriptions of any homes being foreclosed may be published and accessible as public information. It is a sad truth that there are fraudulent companies that prey on public lists of foreclosing homes and attempt to take advantage of a people's financial vulnerability.

You may be contacted by mortgage brokers, mortgage negotiators, or mortgage holders. You may also be contacted by a Massachusetts bankruptcy attorney or a private financier who offers to help you sort out your finances. These parties may be dependable sources of legal and helpful advice during your foreclosure.

Unfortunately, there are frauds and scam artists who will try to take your home or your money without providing any sort of service. A general word of advice we give to clients to follow is: If a deal sounds too good to be true, it probably is. Avoid scams with the help of a qualified attorney from our firm!

What happens at a foreclosure sale?

It doesn't happen all the time, but if you have exhausted all of your legal alternatives and feel as though a foreclosure or short sale is the last resort, you need to know what to expect.

No foreclosure sale is exactly the same, but for the most part, the foreclosure sale process typically involves the following:

Lenders must first send a notice of a foreclosure to the homeowner. The notice must be sent at least 14 days prior to the foreclosure sale date.
A foreclosure sale will take place at the date, time, and place specified in the foreclosure notice.
The foreclosure sale will be conducted by a licensed auctioneer. The auctioneer will read various legal notices, descriptions, and documents pertaining to the property.
The auctioneer will take bids on the property, take deposit checks, and accept the highest bid to close the foreclosure property sale.
Parties - including the mortgagor, the purchaser, and the auctioneer - will draft a foreclosure deed, which must be recorded and filed at the Registry of Deeds.
A grace period - typically 30 days - will be given to allow the purchaser to line up financing.
A closing will take place, and the new owner will formally take title to the foreclosed property.

All monies paid by the new purchaser will go toward paying real estate taxes, owed mortgages, and payments to creditors or other debts owed on the property. If no one at the foreclosure sale is able to bid a high enough amount to cover the debt of the property, then the balanced owed - called a deficiency - would then be the liability of the old owner.