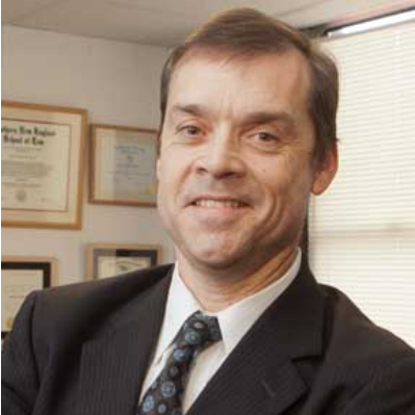 Glenn F. Russell, Jr.
Bio
Glenn F. Russell, Jr. has been practicing foreclosure and bankruptcy law for over a decade. He first decided to pursue this field of law after seeing countless homeowners lose their homes, and property, with no one stepping forward to help those most in need of assistance.
Mr. Russell attended law school at the University of Massachusetts, Dartmouth, and graduated with his Juris Doctor. During his time there, he was privileged to have had the opportunity to study abroad in Ireland with United States Supreme Court Justice Antonin Scalia as his professor. He was an avid learner, often arriving to class early just so that he would have the privilege and opportunity to discuss the law with Justice Scalia.
Currently, Attorney Russell is the managing attorney at The Law Office of Glenn F. Russell, Jr. where he treats each case personally, as if it were his own home that would be lost, or financial livelihood at stake. No matter how much time it takes to get the job done, Attorney Russell will do everything humanely possible to resolve his clients' financial issues.
He doesn't treat each client as just another paycheck, but rather deeply empathizes with each client, and their particular set of circumstances. He understands their difficulties, having personally experienced a financial setback himself at an earlier time in his life. Attorney Russell realizes that bankruptcy and foreclosure are not always a result of a person's carelessness, but often result from various external factors that are beyond one's ability to control. It's the thought of helping families that is the motivating factor which keeps him coming back to work each and every day, and he is extremely passionate about helping his clients rebuild their lives.
Attorney Russell's excellence and high-quality representation have been recognized by the legal community at large. In 2012, Massachusetts Lawyers Weekly named him 2011 Lawyer of the Year, while Boston Magazine awarded him Top Attorney! Additionally, Super Lawyers Magazine® included him in their list of Rising Stars℠. Attorney Russell has also been recognized for his Pro Bono work, achieving the First Justices' Award for Pro Bono Excellence in both 2011 and 2010.
Learn more about Attorney Russell's successes and method of practice by reading his profile when named Lawyer of The Year by the Massachusetts Lawyers Weekly!
Before attending law school, Attorney Russell was a professional Jai Alai player at West Palm Beach and Tallahassee (Quincy) Florida, and Newport, R.I., and still enjoys the sport.
Education:
University of Massachusetts-Dartmouth School of Law - J.D. 2000
University of San Diego School of Law - at Trinity College, Dublin Ireland
Comparative Constitutional Law - Professor, U.S. Supreme Court Judge, Antonin Scalia - Summer 1998
Roger Williams University - B.S. 1995
Associations:
Massachusetts Bar Association, 2003-Present
Boston Bar Association, 2003-Present
Connecticut Bar Association 2008-Present
National Association of Consumer Bankruptcy Attorneys, 2011-Present
Awards:
2012 - Voted Boston Magazine - "Top Attorney"
High Profile Successful Cases Argued by the Firm:
Licenses:
U.S. District Court, Southern District of New York - 2021
U.S. District Court District of Connecticut - 2020
U.S. District Court, Eastern District of New York - 2020
U.S. Court of Appeals for the First Circuit - 2011
Connecticut - 2008
Massachusetts - 2003
U.S. District Court, District of Massachusetts - 2003