My Approach Serving Families Throughout Massachusetts and Connecticut
Our Approach to Foreclosure Defense
Foreclosure Defense at The Law Office of Glenn F. Russell, Jr.
No matter how you look at the foreclosure process, it can be a very emotional and confusing time for homeowners and their family members. When you need foreclosure help, you can trust that a Massachusetts foreclosure defense attorney at The Law Office of Glenn F. Russell, Jr. can guide you through all of the necessary steps and procedures that take place outside of the courts and are required in the foreclosure process.
If you need legal guidance through your foreclosure process or mortgage securitization process, hiring a trial attorney from our firm can provide you with unique legal insight into the court processes as well.
Assistance Through Your Foreclosure Matters
Our firm simply does not give up in the face of opposing the Nation's largest law firms. At The Law Office of Glenn F. Russell, Jr. we do not shy away from competition. In fact, we have had our greatest successes against top 5 law firms, along with their cadre of top legal talent.
We are eager to take on and challenge lenders, banks, and others, who may be trying to take your home! We can be trusted to zealously and advocate your legal claims, especially when you need representation for a wrongful foreclosure claim, foreclosure defense, or foreclosure appeals.
An Aggressive & Strategic Approach to Saving Your Home
When you enlist the services of The Law Office of Glenn F. Russell, Jr. you can rest assured that you will have a skilled Massachusetts foreclosure defense lawyer working hard on your behalf to protect your home. Should your home reach the foreclosure stage, the firm can deal with the legal aspects of your foreclosure process. Due to the nature of foreclosure cases, in many cases, you can stay in your home while we fight your case in the courts!
Well-known Cases
In some of the firm's more well-known cases, we have represented clients aggressively in foreclosure defense cases and appeals. In Juarez v. Select Portfolio Servicing Inc. (11-2431), the case became recognized as one of the first federal appellate rulings in the First Circuit Courts that addressed the problem of back-dated mortgage assignments.
The same problem was addressed in the successful case ruling of U.S. Bank National Association v. Ibanez. Later, we successfully defended Jodi B. Matt in a foreclosure matter before the Massachusetts Supreme Judicial Court in HSBC Bank v. Jodi B. Matt case (2013).
In each of these appeals, we successfully defended our clients by building a strategic and aggressive defense. Due to the nature of foreclosure law, your case demands this type representation. Any other type of legal service is sub par, which could put your home and your rights on the line.
Contact The Law Office of Glenn F. Russell, Jr. today!
By creating a defense that proves that individuals, banks, or lenders that are trying to repossess your home actually cannot repossess your home due to incorrect title dating, improper home loan procedure, or other issues, our firm could help you keep your home!
The founding attorney of our firm was been named Massachusetts Lawyer of the Year in 2012 by Massachusetts Lawyers Weekly, and as a firm, we strive to continue that excellence by ensuring that our representation is in the best interests of the client.
With dependable, successful, and experienced legal defense, that has delivered unparalleled results, The Law Office of Glenn F. Russell, Jr. has the extensive background in this area of the law to competently represent your interests. Contact our firm today to speak with an attorney today!
Drowning in debt?
Feeling stressed because of your finances?
Being harassed by creditors?
The Law Office of Glenn F. Russell, Jr. is here to help you with all these issues and so much more before they become a major issue.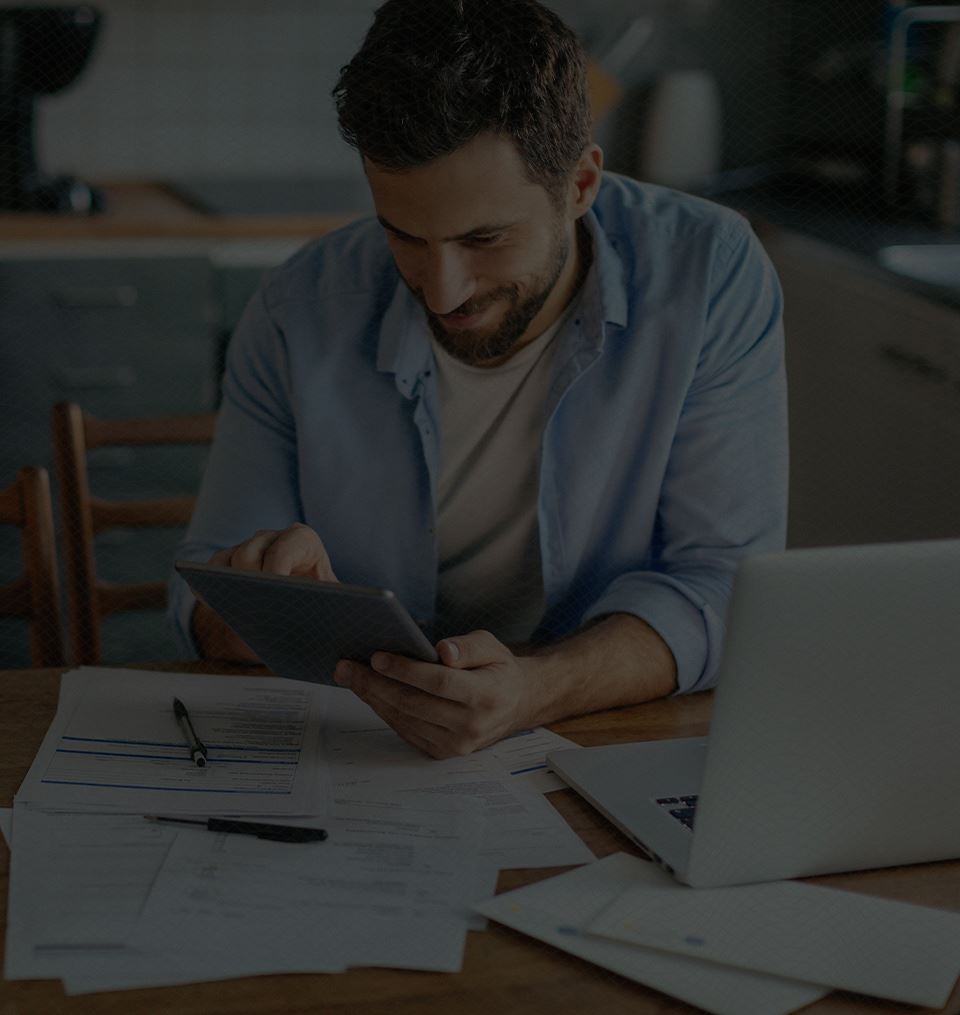 Hear From Our Happy Clients
"I truly appreciate having Glenn not just as an advisor, but someone truly on my team."

Glenn is knowledgeable in his area, above many. He takes the time to truly understand his clients needs and expectations. He has been an advocate for me. I truly appreciate having Glenn not just as an advisor, but someone truly on my team.

- Chris M.
Do I really need a foreclosure lawyer?

Absolutely. Should you need foreclosure defense counsel, only an experienced attorney can determine which course of action is best for you. Whereas predatory scam artists try to prey on your financial vulnerability, a skilled foreclosure defense attorney genuinely can look out for the best interest of you and your family. Legal advice must be practical and efficient in order to be effective, so if you need strong legal guidance, trust that The Law Office of Glenn F. Russell, Jr. can offer the counsel needed to successfully navigate the complicated legalities of foreclosure or bankruptcy.

Third parties are offering to help my foreclosure process. How do I know who to trust?

Perhaps one of the greatest obstacles individuals encounter during the foreclosure process is learning who to trust and who to avoid. Due to the nature of the foreclosure process, descriptions of any homes being foreclosed may be published and accessible as public information. It is a sad truth that there are fraudulent companies that prey on public lists of foreclosing homes and attempt to take advantage of a people's financial vulnerability.

You may be contacted by mortgage brokers, mortgage negotiators, or mortgage holders. You may also be contacted by a Massachusetts bankruptcy attorney or a private financier who offers to help you sort out your finances. These parties may be dependable sources of legal and helpful advice during your foreclosure.

Unfortunately, there are frauds and scam artists who will try to take your home or your money without providing any sort of service. A general word of advice we give to clients to follow is: If a deal sounds too good to be true, it probably is. Avoid scams with the help of a qualified attorney from our firm!

What happens at a foreclosure sale?

It doesn't happen all the time, but if you have exhausted all of your legal alternatives and feel as though a foreclosure or short sale is the last resort, you need to know what to expect.

No foreclosure sale is exactly the same, but for the most part, the foreclosure sale process typically involves the following:

Lenders must first send a notice of a foreclosure to the homeowner. The notice must be sent at least 14 days prior to the foreclosure sale date.
A foreclosure sale will take place at the date, time, and place specified in the foreclosure notice.
The foreclosure sale will be conducted by a licensed auctioneer. The auctioneer will read various legal notices, descriptions, and documents pertaining to the property.
The auctioneer will take bids on the property, take deposit checks, and accept the highest bid to close the foreclosure property sale.
Parties - including the mortgagor, the purchaser, and the auctioneer - will draft a foreclosure deed, which must be recorded and filed at the Registry of Deeds.
A grace period - typically 30 days - will be given to allow the purchaser to line up financing.
A closing will take place, and the new owner will formally take title to the foreclosed property.

All monies paid by the new purchaser will go toward paying real estate taxes, owed mortgages, and payments to creditors or other debts owed on the property. If no one at the foreclosure sale is able to bid a high enough amount to cover the debt of the property, then the balanced owed - called a deficiency - would then be the liability of the old owner.